As I flagged last week, this is – hopefully, probably – the last Learning from Home blog post. If circumstances change we will look at bringing the series back, but we're crossing our fingers, toes, legs and arms that schools aren't closed again any time soon.
This week I'm going to look at my favourite activities and resources from the past few months, and I've also got a fantastic update on one of the projects I shared.
Easily my favourite resource was Sir David Attenborough's virtual tour of the Great Barrier Reef! What more could you ask for: the amazing conservationist leading you through the highlights of one of the seven natural wonder of the world – and all without getting wet!
This great tour of one of the tombs in Giza, was also wonderful (and to be honest, as someone who's done it, climbing under the pyramids sounds a lot more exciting than it actually is!). If you didn't have a chance to complete this virtual tour, I highly recommend it.
As an art lover with absolutely no artistic talent, I really enjoyed Ben Quilty and his daughter showing us how to draw a pretty realistic looking face. In other great news, the Together in Art series has been massively expanded to include a much wider range of art and artists, including musicians, poets and sculptors.
I couldn't compile a list of my favourite activities without including some animals, so next we have the video of African penguins touring The Florida Aquarium. Just too funny not to revisit! The Sydney Aquarium also has a live stream of their penguin enclosure – known as Waddle Watch – is you'd like more penguin content.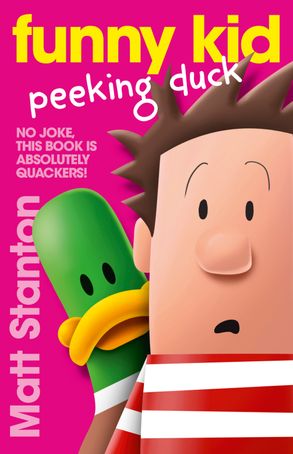 I know I've harped on about this one a bit, but Matt Stanton's YouTube channel continues to be a great resource for parents and teachers alike. It doesn't matter if you or your child is interested in drawing, writing, or even a bit of story-telling, you can find it all here.
Now for that bit of great news. You might remember that about a month ago I shared with you the Kangaroo Island Dunnart Survey. Well, the wonderful news is they found some dunnarts! While the species isn't safe from extinction yet, it's great to know that they have a chance at survival – with a little help some friends.
Thanks for spending some time with us over the past few months. We hope that you've found these blog posts useful, and that you continue to visit us for our regular blog content. And, there's a big beautiful surprise coming shortly – just make sure you keep visiting the Teachers' Hub!
Stay well and be safe.
Regards,
Jemma
To stay in touch with the Teachers' Hub, please subscribe to our newsletter (the form can be found at the bottom of the page), where we will keep you updated with new releases, along with letting you know about great resources, activities and important news. For more great content, please follow our social media channels on:
Facebook @HarperCollinsChildrensBooksAustralia
Instagram @harperkidsau
Twitter @harperkidsoz
where HarperCollins Children's Books will be sharing reading recommendations, fun activities and insights into the world of making children's books.